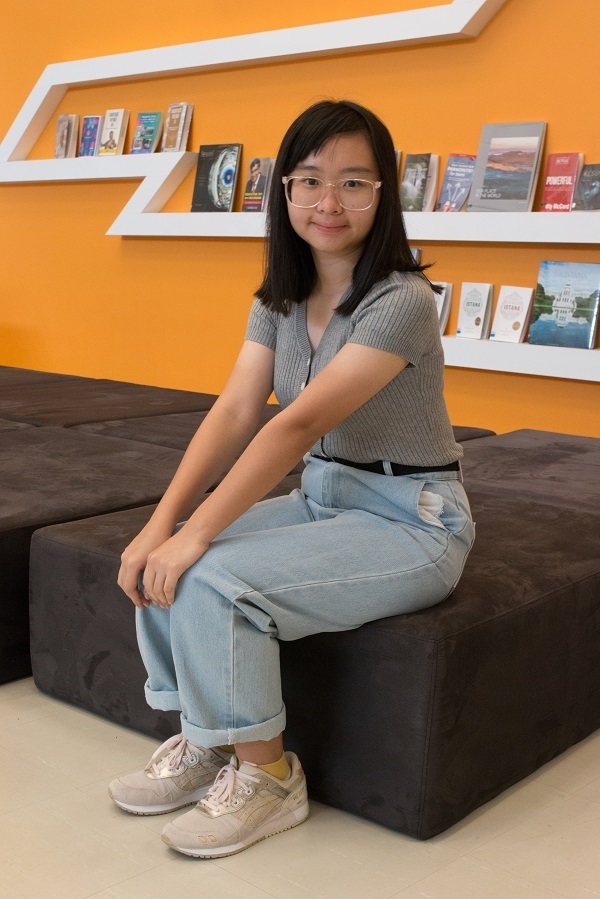 A HEART OF GOLD
After getting her O Level Examination results, Tan Hui Xuan based her choice of tertiary institution mainly according to location preferences. The then 16-year-old did not think much of where this journey would lead but had simply hoped to do well enough to get a place in the college's leadership development programme which indeed came to pass, thanks to her diligence.
Interestingly, this journey led to an even greater expedition – to contribute and care for the community. Despite having graduated from college, this is a voyage that Hui Xuan is still traversing today. As a student, the leadership opportunities offered in JPJC had opened this window of passion, giving her a first taste of serving the community. Then, she was involved in organising Leadership Training Camp (LTC) for various secondary schools, passing down life skills to juniors and had a hand in personally mentoring them. This soon gave rise to participation at a larger scale in the Community Immersion Programme where she came face-to-face with very real grievances of the community and the hardships of their lives. Such first-hand experiences also nurtured a genuine care for the needy. It did not matter even if she did not know them personally. She vowed to contribute continuously for as long as she was able to.
Despite having graduated from JPJC, Hui Xuan continues her good work with the community. She is currently volunteering at Task Force Green under the Keat Hong Youth Network, and relishes the autonomy to initiate projects that she believes are beneficial for residents. "When community projects come to fruition, it is always a memorable experience as it signifies the collaborative efforts, dedication and passion of the team towards the bigger purpose of giving back to the community. This rewarding experience of seeing the fruits of our labour, further builds up our courage and drive to continue pushing for a worthy cause", she reflected.