Luqman Nurhakim B Mohd Ramle (19A03)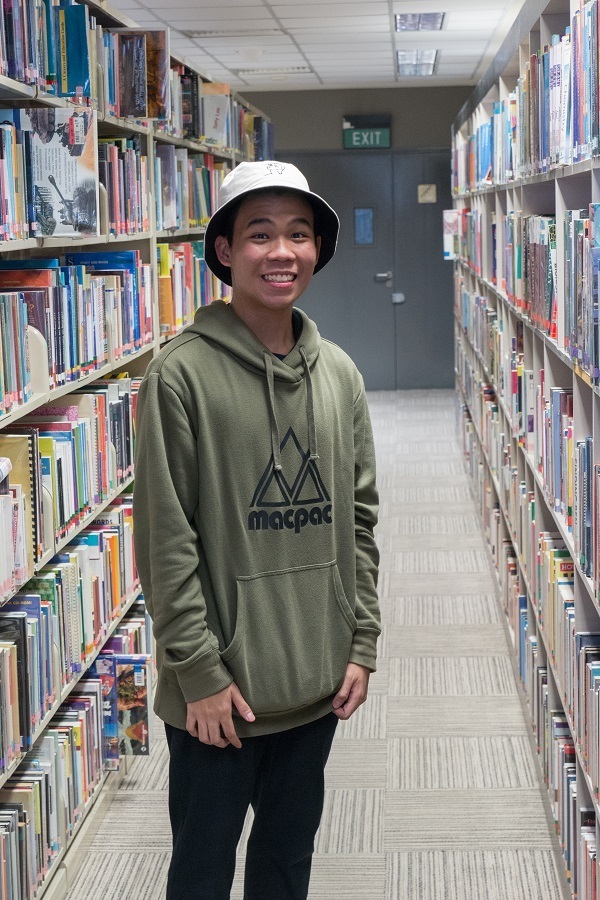 A SILVER LINING BEHIND EVERY CLOUD
The worrying thoughts kept recurring in Luqman's mind as he was about to receive his JC1 Promotional results. "What if I retain in JC1?"; "What would my parents think?"; "They have high such expectations of me as I am the only one in the family that ever made it to Junior College"; "Can I still fulfil my dreams of becoming a research scientist with A*Star?" Indeed, when these thoughts became hard reality, Luqman was devastated. Having to retain would possibly mean that his career ambitions of a scientist were to be crushed. He was determined to start afresh and made the unconventional decision to switch to the Arts stream.
This decision was to be his silver lining. Luqman was thankful to the college for allowing his switch as it gave him a second lease of life. Despite having to master new subjects such as English Literature, Luqman was more determined than ever to make good his second chance. He understood that he needed to restart on a fresh, clean slate; and therefore wholeheartedly embraced this new challenge.
Luqman's journey into the Arts stream pried open his fixed mindset to evolve to one of growth. Through subjects like English and Malay Literature, Luqman learned about the intricate intertwining of the arts and science disciplines. The inter-disciplinary nature of the subjects even gave him hope – his childhood dream was not actually lost! While a career as a research scientist may not be that feasible, Luqman now envisions himself as an Economic scientist. The future in Luqman's eyes now shines more brightly than ever. He wants to share with his juniors that "it is always good to have dreams but do not get fixated on a certain pathway and be disheartened if things are not going according to your plans but instead, be eager and be open to new possibilities, your dreams may still come true!"
Luqman hopes to read Economics at the London School of Economics and Political Science.