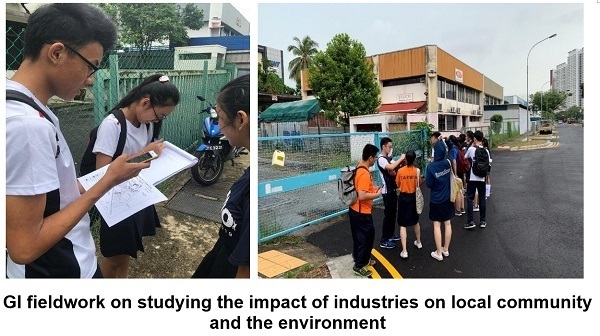 Fieldwork – Geography students will get an opportunity to apply what they have learnt in the classroom through fieldwork. Fieldwork areas include investigating community response to climate change, needs analysis of the elderly living in an urban neighbourhood and fluvial flood risk and strategies to mitigate it. The fieldwork process allows students to construct understanding through geographical inquiry using appropriate data collection and analysis methods.
Seminars/Talks - Geography students can choose to sign up to attend public talks or seminars on topics of geographical interest and concern.
Competitions – Geography students with a passion in the subject can sign up to participate in international and national level competitions. This includes the Asia Oceania Geosciences Society-Earth Observatory of Singapore (AOGS-EOS) International Geoscience Challenge, where students get the experience of conducting an investigative geoscience project before exhibiting and sharing their findings with others.
Arts and Social Sciences Interest Programme – Geography students interested in stretching their learning can participate in the Arts and Social Sciences Interest Programme (ASSIP). The programme focuses on developing students' multi and/or interdisciplinary understandings on topics concerning people, societies and social knowledge.