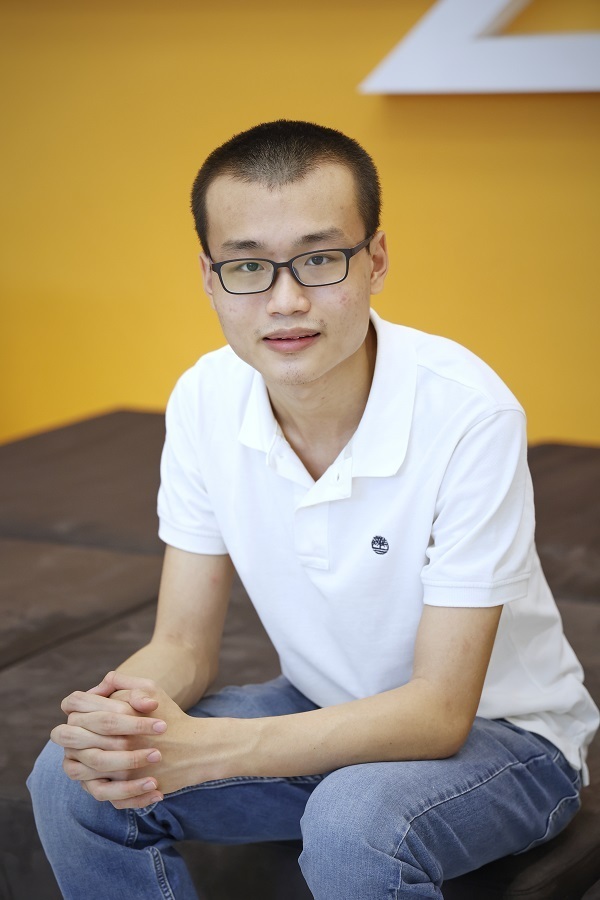 PURSUING A FUTURE IN COMPUTING
In his attempts to create his own game, 15 year-old Cai Zhen Zhi took his first step into the world of coding and informatics. This first taste of computing turned into a lifelong passion for Zhen Zhi. He joined Jurong Pioneer Junior College (JPJC) mainly because H2 Computing was offered. From the beginning, the Computing teachers noticed his enthusiasm and passion and gave him the necessary exposure and opportunities to develop his skills. The teachers were not disappointed.
Zhen Zhi participated in various competitions and won a slew of awards – both individual and team awards. "Teamwork was extremely important during the competitions because it allowed us to share ideas and distribute responsibilities in order to accomplish the task within the given time." These were indeed admirable achievements considering that he did not have any official training or computing experience before joining the college. In fact, these achievements confirmed Zhen Zhi's talent and potential to excel in computing. When asked about his greatest takeaway from the two years of computing studies in JPJC, he said that computing not only developed his skills, but also moulded his character. "I learnt to think logically and find systematic ways to solve problems as well as the importance of perseverance. This is because codes often do not work on the first try and I have to persevere and modify until it finally works." For Zhen Zhi, computing was more than just an A level subject that he needed to study, it was truly an enjoyment. "I enjoy solving the various programming problems as it is satisfying to know that the program I coded, actually works."
Competitions and achievements were not the only things that defined Zhen Zhi. He had a burning desire to share his knowledge with the larger community. Zhen Zhi volunteered as one of the main student-trainers during the Keat Hong Leadership Training Camp which was organised by students from JPJC to develop leadership competencies among lower secondary school students from the Chua Chu Kang GRC. He led the entire hour-long training session, sharing with approximately 80 student participants on the know-hows of coding and how to create innovative devices such as detectors that may be helpful in their daily lives. With the experience gained from taking computing and participating in the other computer-related activities, Zhen Zhi plans to further his passion and interest by studying Computer Science at the National University of Singapore.