Both teaching and non-teaching staff of JPJC gathered for the Teachers' Day Dinner, on the evening of 30 August 2019, at Holiday Inn Singapore Atrium. The event was graced by the presence of Dr Yap Kim Hoo, our CAC chairman, along with other members of the committee. Apart from showing appreciation to JPJC's teachers for their hard work and dedication, this occasion also marked a milestone in the successful merger between the former JJC and PJC. Themed "The Voyage", the dinner celebrates the coming together and the camaraderie that has developed amongst JPJC staff, as well as the building of a culture of confidence and trust in anticipation of an uncharted future.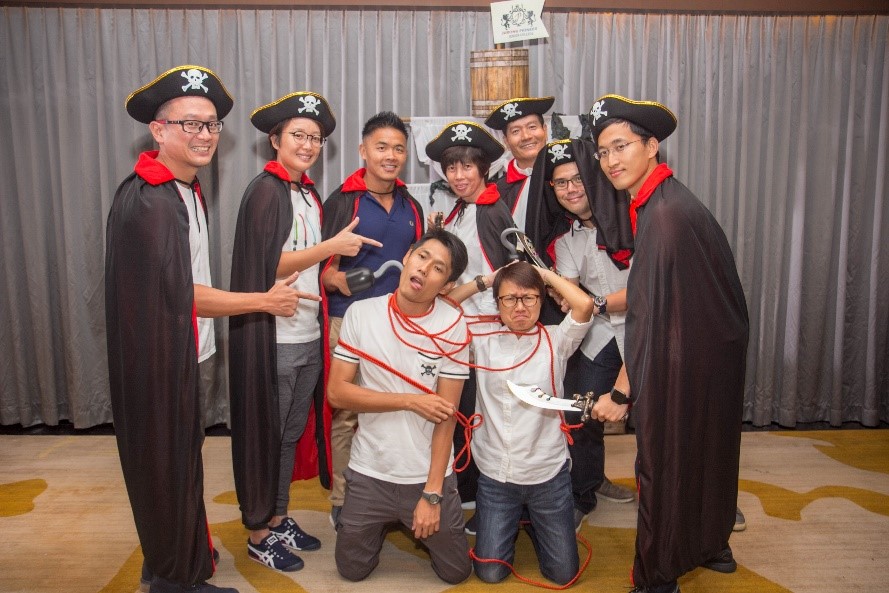 All guests were treated to a sumptuous eight-course dinner. The celebration commenced with the Principal's and Dr Yap's address, followed by a simple yet highly competitive inter-table games like cup stacking and treasure hunt. Teachers were thoroughly engaged in these fun-filled activities and many won prizes too. Interspersed between games and lucky draws were dance and song performances put up by the staff. There was also a contest for the best dressed table, for both female and male staff. Mr Dennis Lee's magic show was definitely the highlight of the evening; the audience was mesmerised by his seemingly supernatural abilities to conjure animated figurines, to predict accurately numbers and colours randomly generated by volunteers on stage.
It was indeed a memorable evening as JPJC celebrated its first-ever Teachers' Day with fun, laughter and a lot of bonding.