National Olympiad in Informatics
Five students from JPJC took part in the National Olympiad in Informatics (NOI) held at National University of Singapore on 23 March 2019, where they had to pit their computing knowledge and problem-solving skills against schools such as Raffles Institution, NUS High School of Math and Science and Hwa Chong Institution. The NOI is modelled after the International Olympiad in Informatics (IOI), the ultimate competition in computing. NOI emphasises on creativity in problem solving as well as programming skills and expertise, where each contestant was required to individually solve and program a solution to each of the five programming tasks within five hours. The solutions were judged according to their accuracy as well as the time and memory taken to run the programs.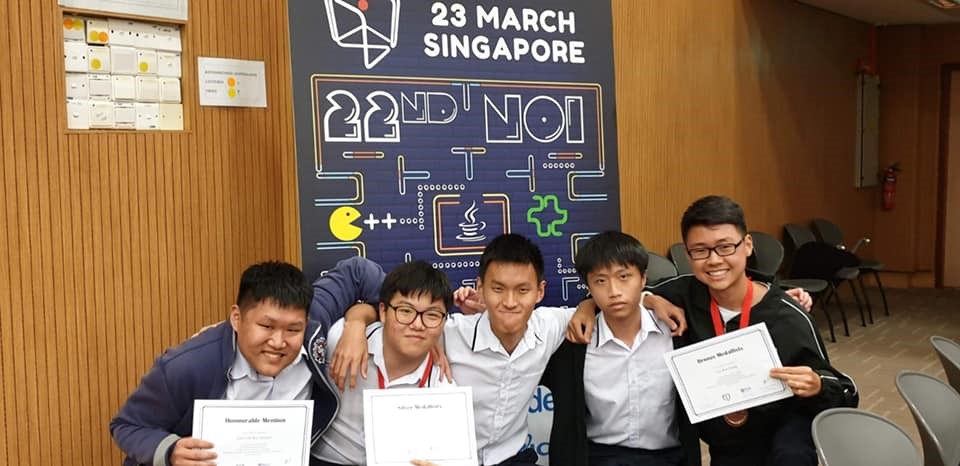 Samuel Chew (18S23), Lim Kok Liang (18S24) and Brendan Koh (18S24) did the college proud by clinching an Honourable Mention, a Bronze medal and a Silver medal respectively. Congratulations to these students for attaining the outstanding achievement for our college!