NTU SCSE Computing Challenge
On Saturday, 8 January 2022, two teams of Computing students represented Jurong Pioneer Junior College at the Nanyang Technological University (NTU) School of Computer Science and Engineering (SCSE) Computing Challenge 2022.
Our students took up the challenge of learning a completely new programming language, and engineered a minibot to navigate three challenging obstacle tracks. Despite a tough competition, one of our teams (Team Quartet) rose to the occasion and emerged as 2nd runners-up in the event!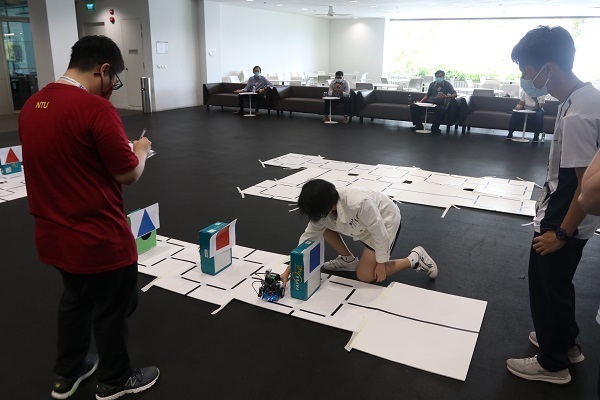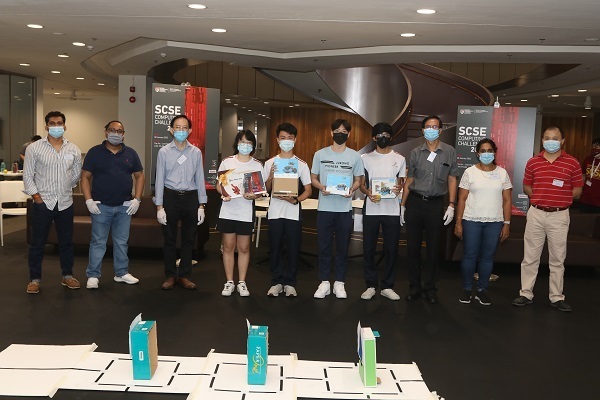 The Team Quartet members are:
Tan Soon Ping (21S22)
Li Zhenxi (21S22)
Muhammad Ariff Bin Sulaini (21S22)
Tan Jun Xi (21S22)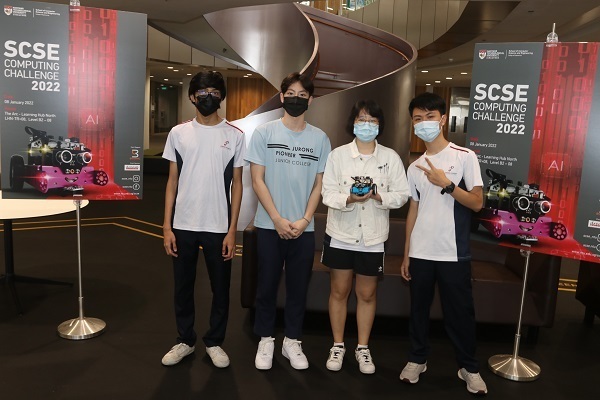 The college would like to congratulate our students for their outstanding achievement, and we hope that the enriching experiences gained from the competition will put them in good stead in the future!